IT Systems Support – Peace of mind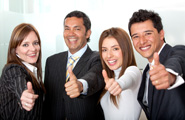 We provide IT Support Services to small & medium businesses in Malta. We offer peace of mind.

Lornit has a highly experienced team that includes resources at different levels who possess a broad spectrum of skills supporting clients with everything that is related to IT.

Lornit uses qualified PRINCE2 consultants to ensure projects can be delivered on time and on budget and manages ITILv3 based IT Support Services. Lornit teams up with BZ Business Advisors to offer coordinated IT and Business Consultancy to ensure best solutions to clients.
Service planning
Planning to deliver IT Support Services to our clients requires a thorough understanding of the business requirements and the resources of our Clients. An audit of the current IT setup in a session or more with key personnel within the business would be required. After accurately identifying the existing setup the aim is to understand what clients want to achieve in the shorter and longer term.
Through an Analysis of the current setup and the business goals Lornit proposes an optimal way for client to maximise the value of the IT system and minimise the maintenence & support costs. The consultants at Lornit offer a tried and tested service that enables them to thoroughly understand the client's business needs and tailor solutions and services around the resources available to the client.
Support for Lornit.BI (Information Management System)
Information is vital to the success of a business, so the management of that data is critical. Lornit's Information Management System focuses on how a business manages its data across its entire lifecycle – helping clients ensure that data is available, accurate and secure.
We support our solutions to the full. Any solution we provide comes with support. The service level and support arrangements will be included in each specific solution that we propose to our customers. We aim to maximise efficiency and minimise disruption to our customers and we achieve that by taking full responsibility for the IT Solutions we provide. We deal with any suppliers, providers and third parties ourselves, so you don't have to.
Business Case Analysis
Business cases may be required to justify the IT support Services that are needed to before entering a Service Agreement.
Consultants at Lornit help clients to formulate service requirements analysis that include service levels to help their clients justify and make most of the Service Agreement.
IT Support – Human Resources
Our team is experienced and fully qualified to meet your support requirements. If specific know-how or particular expertise is required Lornit is able to source such resources from one of our partners to ensure the support provided is seemless and hassle free. So you can do what you're best at: running your business!
On Demand Support
Lornit's experienced IT professionals offer on demand support, either remotely or on site, 24 hours a day, 7 days a week. We specialize in the full spectrum of hardware, software and systems platforms. We have expertise each area and that spectrum of expertise is made available to our clients as part of any IT support service agreement.
A main point of contact will be provided to ensure a service calls are managed properly and according to the type of support that is required Lornit's personnel with the necessary expertise on the area of concern will be called in a process that is completely transparent to our clients.
Monitoring and Managed Services
Lornit's services provide all the assistance an organisation needs to run effective and reliable IT operations. The operational services provided by Lornit range from helping implement best practise service management, to infrastructure services that ensure reliable and efficient operations.
IT Service Management
Effective IT service management is crucial to the operation of the IT organisation and IT Infrastructure Library (ITIL) principles are central to all Lornit's service management solutions. Implementing best practice ITIL processes is a tried and tested method for improving service quality and reliability.
Infrastructure Optimisation
Lornit's infrastructure consulting services give IT organisations a deep insight into their IT systems, reviewing all aspects of their operation such as backup procedures and requirements for power and cooling. Recommendations for enhancement through consolidation and performance optimisations are also included.
We provide IT Support Services on the following:
Data Back Up
Data Recovery
Disaster Recovery Planning
Fault Resolution
Hardware Maintenance
Internet & Email Setup
Internet Presence & Web Marketing
IT Strategy
Licence Management
Networking
Procurement
Relocation & Expansion
Secure Remote Access
Security & Virus Protection
Software Development
Software Maintenance
Website Creation & Design