IT… to bring a complete overhaul in Healthcare.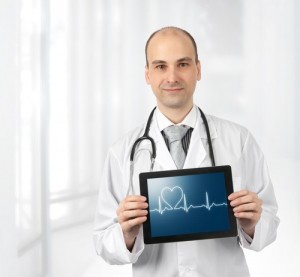 Keeping health records on paper is not an option anymore. Not only it is a huge time waster for all the medical staff involved, it also has limited use is improving the healthcare services being provided.
Health records should be kept on an IT System that allows for distribution of the information to research and decision making centres in a reliable and efficient manner. Health Records should be the basis of decision making within the Health Care establishment. Whether to decide which medicine works best or to come up with better procedures, the data that is collected over time can be put to good use if it exists on a digital platform.
The future of Health Care, or rather if we want health care to make huge progress, we have to start sharing health records between hospitals, pharmaceutical companies, research centres etc; not the personal information of course but the anonymous records that can provide the basis for research and decision making across continents.
Please check out our IT Solution for Hospitals, Clinics and Health Care establishments.