IT Support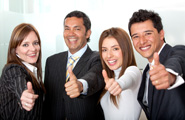 We are offering IT Support to complement our Business Intelligence Solutions.
When things go wrong; even the simple things like your computer, your printer of your internet connection, you simply cannot do your job. That is where we come in. Having an understanding of your IT infrastructure already and having the tools to pop in remotely, the end to your IT problems could be just a phone call away.
Professional IT Service from an experienced team of professionals
Our team is experienced and fully qualified to meet your support requirements. At Lornit we don't try to be experts in everything. For specialised services and hardware we get quotations from known and trusted supplier on brhalf of our clients to ensure the service is seamless, hassle free and cost effective. That frees up your time so that you can focus on what your best at: running your business!
What we do…
We tailor our support to the business needs of your organisation. We first do an analysis of current and future expectations, audit the current infrastructure, interview the main users and stakeholders and come up with a number of proposals. Service costs and service levels are determined on one-to-one basis.
Our Prices
As Technology providers, our strategy is to keep support costs to a minimum so that our clients have more budget for better technology. Rather then a retainer we focus on an initial audit of the IT System and therefore a one-time setup fee. After that most of our support can be delivered at the hourly rate of €25/hr.
Benefits
IT Solutions – Complete Solutions
We support any IT Solution we deliver to the full. All our solutions comes with support both on the software aspect and on the hardware side to ensure that our clients can maximise the return on investment. The service level and support arrangements will be included in each specific solution. We aim to maximise efficiency and minimise disruption to our customers and we achieve that by taking full responsibility for the IT Solutions we provide. We deal with any suppliers, providers and third parties ourselves, so you don't have to.
Lornit IT Systems Support – Peace of Mind