Our Products
A.


Easy to use

A computer system has to be very easy to use. We have extensive experience in creating software for men and women from all backgrounds. You just need to know how to switch on a computer. We'll show you the rest in no time.

B.


Hassle free

You want a computerised system, but you're afraid of the risk. We know that and in fact we offer a hassle free system that costs nothing upfront. We use the latest technology to deliver software as a service to clients. We take care of everything at a fraction of the cost while you can benefit to the full from the extensive features we put in our software.

C.


Full Support

We support our clients around the clock because we understand that our products mean nothing to our customers unless we are there when other things go wrong. So we not only support our products but we also support our clients on hardware and other IT systems.

D.


Lots of Features

There is so much that we can do for you, that we can only just mention some here. Whatever your business might require; customers database, timesheets application, fleet management, stock system, point of sale, payment processing, invoicing, order processing, delivery management  and so much more… We have a unique state of the art system that we tested with many customers that places us in a position to deliver applications quickly and at a fraction of the cost.
Just give us a call or email us on info@lornit.com and consider your problems solved.
We develop IT Solutions by tailoring hardware, software and human resources to each and every customer's needs. Since the software component is usually the most time consuming and the most difficult part to tailor we have built specialised proprietry tools that we designed inhouse to be able to give you the best value for any IT investment our clients undertake. We aim to deliver the same tools enjoyed by large enterprises at the prices that small businesses can afford.
Find out more about us and about what we can do for you >>
Upcoming Products
Notary Information System
A Notary System has been on our to do list for quite sometime now. We feel that the Notarial profession is one of the least served professions when it comes to comprehensive IT Systems. We are currently developing this useful tool specifically designed for Notaries to: a) help manage the considerable amount of data that has to be collected and stored, b) help create the documents they Notaries create in their line of work and c) to facilitate the digital storage, retrieval and usage of such documents that Notaries produce.
More information coming soon.
Project Management System
Our Project Management System is currently undergoing trials. It will enable businesses to manage customers, employees, projects and timesheets. Being effective is all about knowing what is the most important thing you should be doing at any point in time and we developed our Project Management System to help you and your employees do that.
More information coming soon.
Sports Club Management System
In Malta there are quite a number of Sports Clubs and the vast majority are still run by volunteers and enthusiasts. These persons typically end up managing loads of administrative tasks rather than focus on the sport. Together with Phoenix Sports Club (the fastest growing sports club in Malta), we have designed a Sports Club Management System that helps the administrators of sports clubs to manage all the information and tasks related to administration and improve the communication between the administration and the members through automated sms and email.
More information coming soon.
Child Care Management System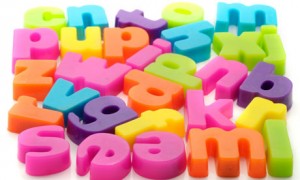 We developed a product or rather a service for child care centers. It's comprehensive, tailored to your needs and most importantly within reach. Take your Child Care Center to the next step! check this out>>
Permit Management System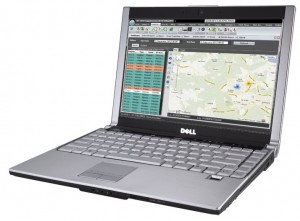 Our new Permit Management System designed with Local Councils for Local Councils is sure to add a professional touch to the way you manage permits. Visit our Permit Management System page.